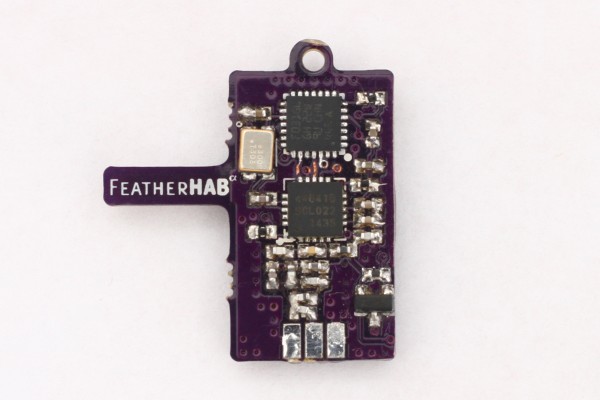 FeatherHAB hardware and software source code are now available for download! The hardware is released under the Attribution-ShareAlike 4.0 International license and the firmware is released under the GNU Affero Public License.
FeatherHAB Features:
STM32F0 microcontroller
SI446x transmitter broadcasting APRS on 144.390MHz
ublox MAX8 GPS module for position tracking
Buck-boost power supply for running off of single LiMnO2 cells
Opencm3-based firmware compiled with GCC ARM
A st-link programming adapter, blackmagic probe, or similar is required to flash FeatherHAB boards. You will also need some means of connecting to the programming pads on the FeatherHAB PCB. You can solder wires directly to the programming pads, or you can build a ProtoProg adapter.
Building your own FeatherHAB or modding the design? Drop a comment below and share your progress!
Downloads: