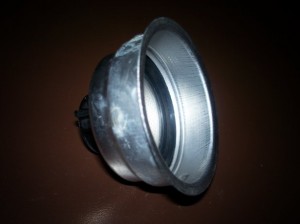 The DeLonghi EC155 is a fairly well-built consumer pump espresso machine. It ships with a pressurized portafilter of a non-standard diameter, so finding a non-pressurized replacement is challenging. Instead of purchasing a new portafilter, depressurizing the EC-155's portafilter is extremely easy.
This post is one of a series of posts regarding mods I have done to my EC155
Non-permanent method:
1. Unscrew the plastic retaining knob on the bottom of the pressurized filter assembly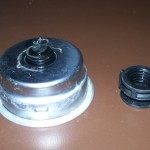 2. Push the plastic nozzle to remove the filter assembly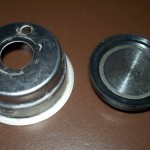 3. Remove the filter and plastic piece from the gasket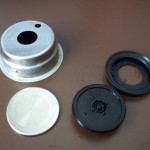 4. Re-assemble the gasket and filter, leaving out the black plastic pressurizer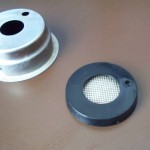 5. Place the gasket and filter assembly back in the filter holder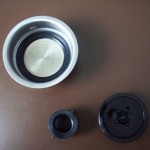 6. Note that oils and grounds can become trapped in the filter holder, so be sure to wash it often. You're done!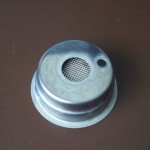 Permanent Method:
1.Disassemble the portafilter down to the plastic piece with the pressurized nozzle
2. Using a pair of needle-nose pliers or a flathead screwdriver, pry off the plastic ring holding the pressurization nozzle together and remove the pin and spring.
Warning: the spring might fly out and hit you. Don't be pointing it at your face.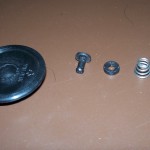 3. Re-assemble and use as normal. Save the plunger, plastic ring, and spring in case you want to repressurize it later.