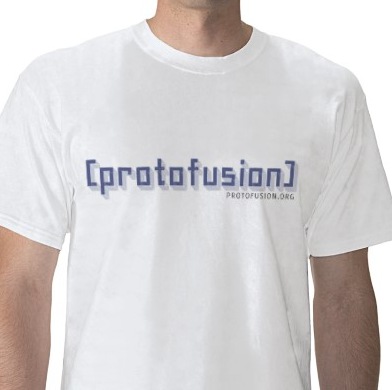 You can now purchase [protofusion] T-shirts!
[protofusion] T-shirts are available in light-colored shirt varieties:
Blue [protofusion] logos on dark shirts are also available. I can put the logo on additional shirts colors on request. This includes such as darker shirts (which are more expensive).
The average price (including shipping) for a shirt is about $19.70. If you want to print shirts at a local screen-printer, I can provide you with the source files to print; just let me know in the comments.