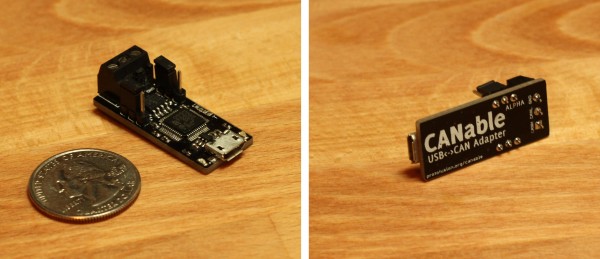 The CANable is now available for purchase on the Protofusion store! More information is available on the CANable website.
The CANable is a hardware clone of Eric Evenchick's CANtact project, an open-hardware USB to CAN adapter compatible with socketcan. I took his design and reworked the hardware to be a bit more suitable for my personal needs, with a screw terminal instead of a DB9 connector and a much smaller PCB.
The design is open-source hardware and the schematic is nearly identical to CANtact except CANable uses the STM32L042's onboard high speed oscillator, has a micro-USB connector, and has a smaller 3.3v regulator.