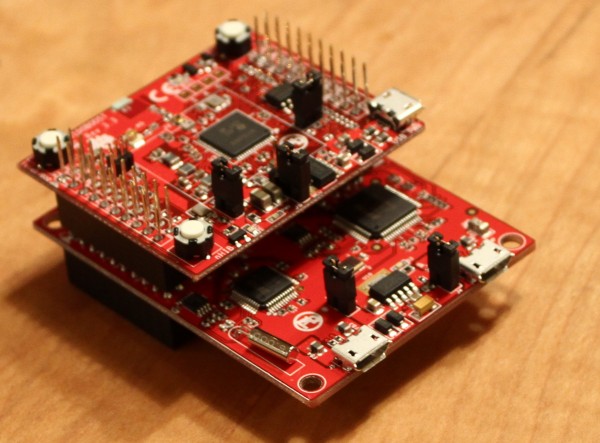 The Luma Controller takes any audio input, calculates and analyzes a FFT of the spectrum, and sends commands out to a network of Luma nodes. This board duplicates the functionality of our music analysis software, but with greater flexibility and significantly less latency. The first prototype of the Luma controller is up and running and is built around an Arduino-bootloaded ATMEGA328. Although this board is functional and provides decent results, we are redesigning the controller from the ground up with a more powerful ARM processor.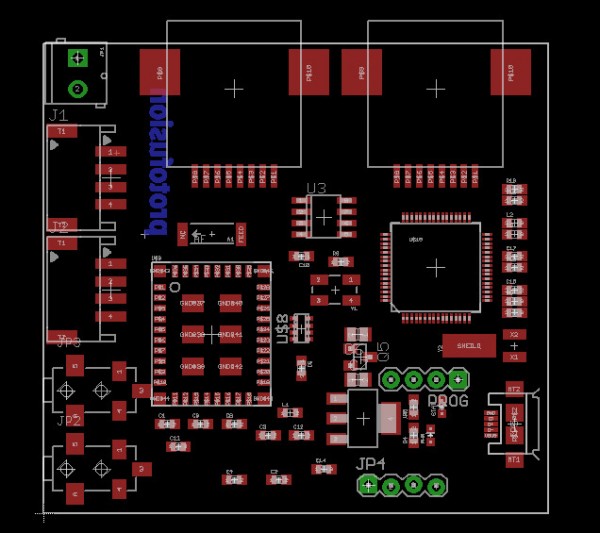 The new Luma controller will be built around the STM32L100C6u6, a 32-bit microcontroller clocked at 33MHz. With a significantly faster clock rate and 12-bit (vs 8-bit) ADCs, we will get significantly improved performance.
We will also be adding WIFI connectivity, which will allow users to directly control algorithm parameters over the OSC protocol. We plan on implementing wifi with the CC3100 module from TI, which is currently unreleased. However, we are currently evaluating a pre-production chipset that is available from Newark. We will post more information when we have this board routed, fabricated, and in-house.