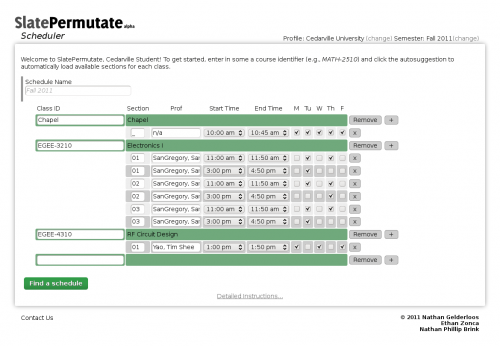 SlatePermutate is a PHP and Javascript-driven interface for college class scheduling. SP parses course identifiers (such as MATH-2500) and autofills all available sections associated with the course. After submission, SlatePermutate presents a tabbed interface of all possible schedules, course conflicts excluded.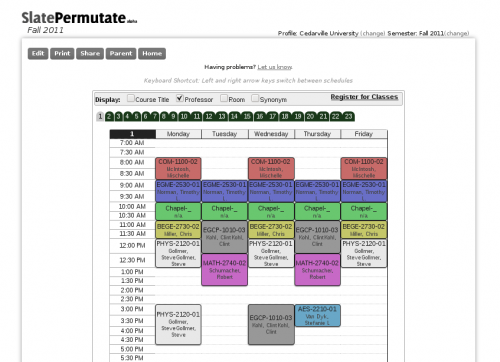 SlatePermutate currently supports autofill for:
Cedarville University
Calvin College
University of Michigan (beta)
Michigan State (beta)
Community College of Baltimore County
Support for additional schools is progressing incrementally.
SlatePermutate is deployed at Cedarville University and Calvin College, with a deployment on Protofusion available as well. Note that deployments at individual schools will not necessarily crawl course data from all supported institutions.