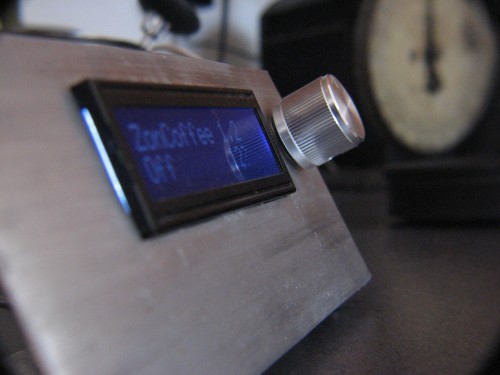 ZonCoffee is a full-featured PID controller package for Arduino, customized for use with espresso machines. ZonCoffee is written in Processing/Wiring, and includes some code from Tim Hirzel's BBCC project.
Features
Displays set point and current temperature information on LCD
Rotary encoder adjusts temperature targets without a computer
Intuitive serial interface, compatible with the BBBC grapher
Steam and extraction modes with separate temperature targets
Simple configuration in "Options.h"
Supported Hardware (Version .2)
1 rotary encoder with pushbutton (software debounced)
1 SparkFun serial LCD
1 piezo buzzer (beeps when preheated)
1 zero-crossing solid-state relay
1 MAX6675 thermocouple chip (free samples available from Maxim IC)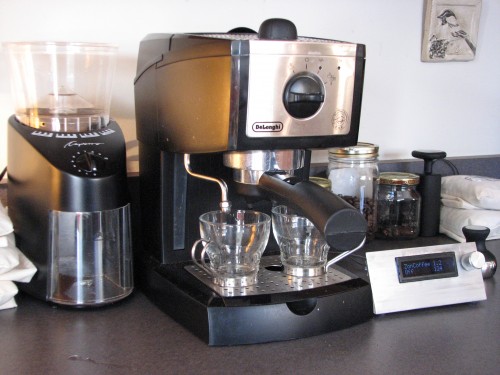 Average Hardware Cost
The entire project can be built for around $40 (not including an Arduino) assuming you acquire a free sample of the MAX6675 chip. ZonCoffee (as of .2) requires an ATMega168 or higher. The sketch is around 14kB compiled.
Plans for future versions:
Support for additional thermocouple chips (have defines in options.h to choose which to compile)
Support for additional display types. Possibly abstract display output functions.
"No LCD" mode (use LED for indication).
Release version tailored to PID for popper coffee roasting
Download