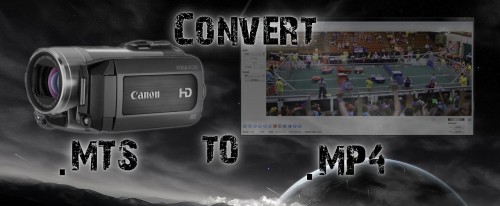 I have a Canon HF200 video camera and it outputs HD video, but it's in .MTS file format. This is a pain because there are no good free video converters or editors for .MTS files. But using Avidemux, an open-source video converter, I was able to edit and convert my video to .mp4 while keeping my sanity and my money.
If you know your way around avidemux, pay attention to black colored text.
If you need extra help along the way, or I have something pointless to say, it will be in gray.
1 – Open the File
The first thing you have to do is import your video into Avidemux by one of two methods:
1) file –> open –> your-video.MTS
2) drag and drop the video file into avidemux
A dialog will appear saying, "This looks like MPEG, Do you want to index it?"… say "yes"
Avidemux will then tell you that it has detected H.264, say "yes"  to it's other mode.
2 – Set Encoding Options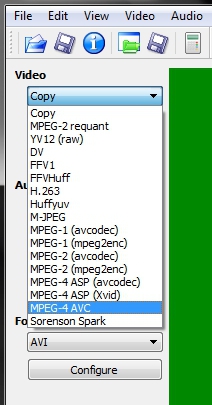 For the Video encoder you should use MPEG-4 AVC
For Audio I recommend AAC (Faac) and a bitrate of 192, (I'll tell you right now AC3 does NOT work with youtube).
Use mp4 for the encapsulation (not avi like in the above pic).

Configure –> General
Use CRF (Constant Rate Factor) around 16 – 20. A CRF of 16 produces a larger file size; the higher the number, the less the quality and file size.
Configure –> Motion
Use UHS (Uneven Hexagonal Search) and SR (Subpixel Refinement) of 9 for best results.
3 – Fix Frame Rate Issues
Here is where everyone has the problem of "Why is the video half speed!?"
Well, that's because avidemux doesn't like you, and that Avidemux decided to treat the predictive and reference frames differently.
The way I fixed this was to double the video frame rate:
Main menu –> Video –> Frame Rate
According to my TI-89, 29.97 * 2 = 59.94 (or I just did it in my head, but think the 89 is a powerful tool, especially if you're an electrical engineer)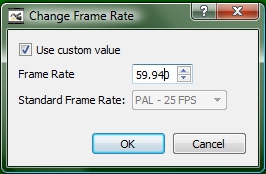 Well… now your video is the right speed… but why is the file so large?
Go to video filters, transform –> Resample fps (back to 29.97).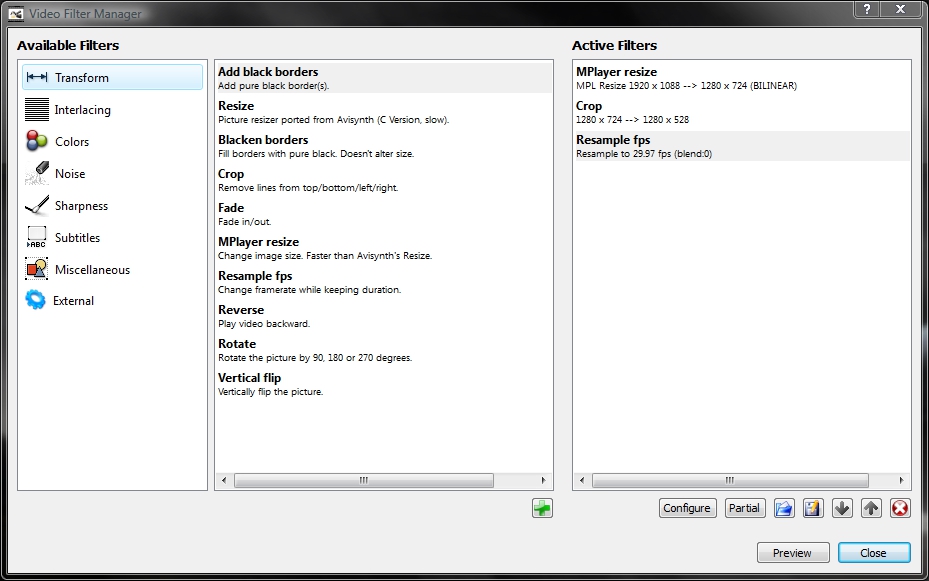 Yeah, I know, I went extra wide screen with my video, so I feel like a ninja when I watch it, big deal.
I used other filters as well to reduce the resolution and trim the unneeded parts of the video to save space.
4 – Save the Video
File –> Save –> Save Video
Make sure you use the .mp4 extension.
That's all, enjoy your well-compressed .mp4 video!